Securing your mobile devices just got easier — for you and your employees.
Mobile device management (MDM) is a balancing act. You need to protect your company's most valuable asset—proprietary data—from theft and misuse. But your employees need the freedom to use mobile devices that aren't hampered by security software.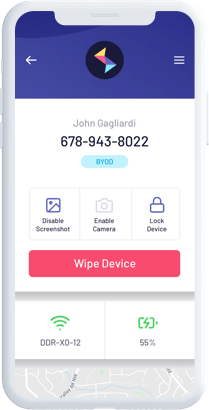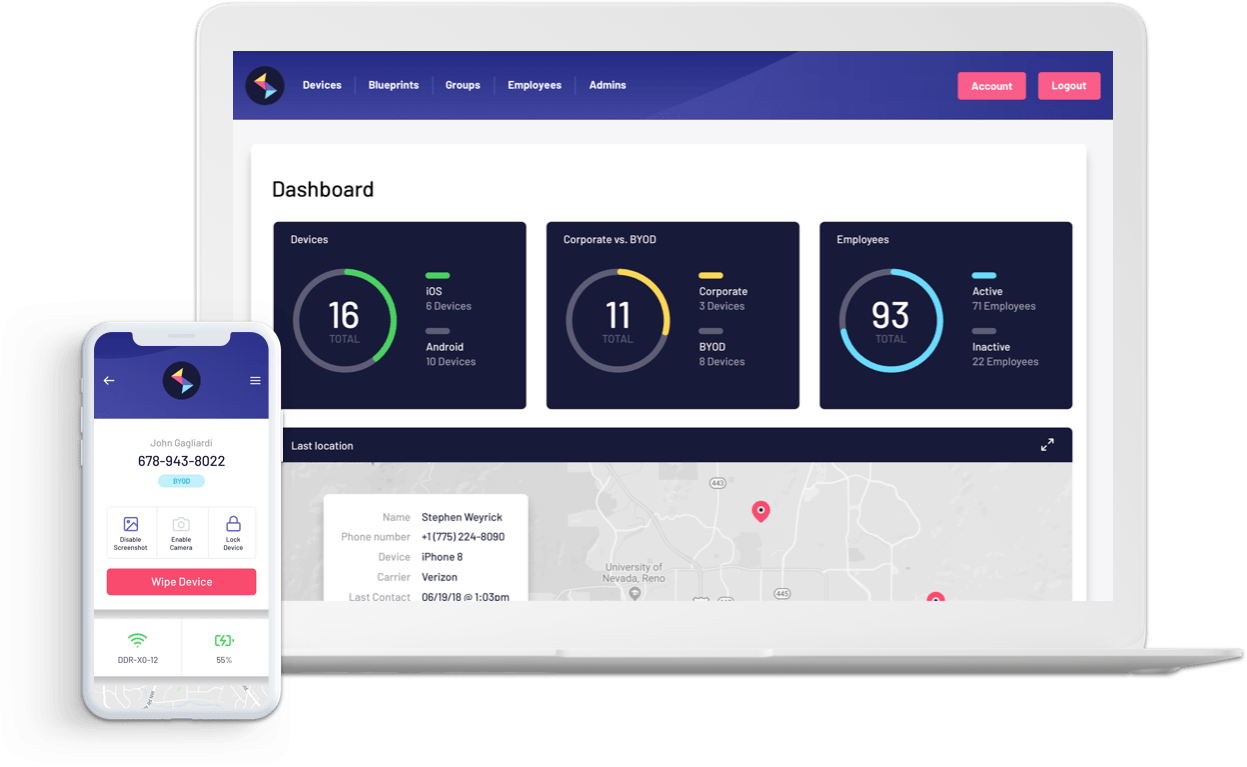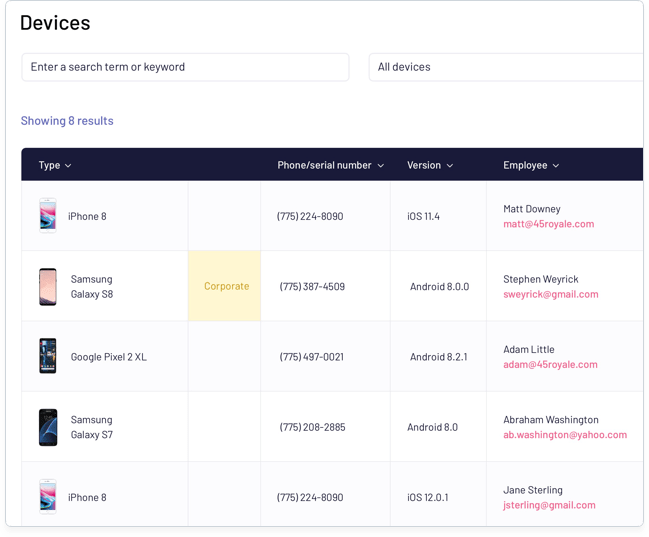 Freedom and agility
Every organization should be free to use the right devices and technology to meet it's mission. If you're like many CIO's, you might be trying to strike a balance between giving your employees the freedom to use the right devices and the necessity to protect your company's proprietary information on those devices.
Read our e-book on finding a Mobile Device Management (MDM) solution that fits.
"Other technologies effectively turn our phones into soup cans with strings. Kitewire Mobility allows us to make the most of our human capital and technology investments."
Booz Allen Hamilton, Mobility Manager
Fast. Setup in six.
Your IT administrator can have this intuitive, user-friendly tool up and running in six minutes. You don't even have to schedule time with our team to walk you through it (but we're here if you need us).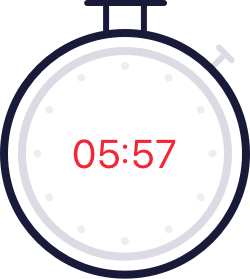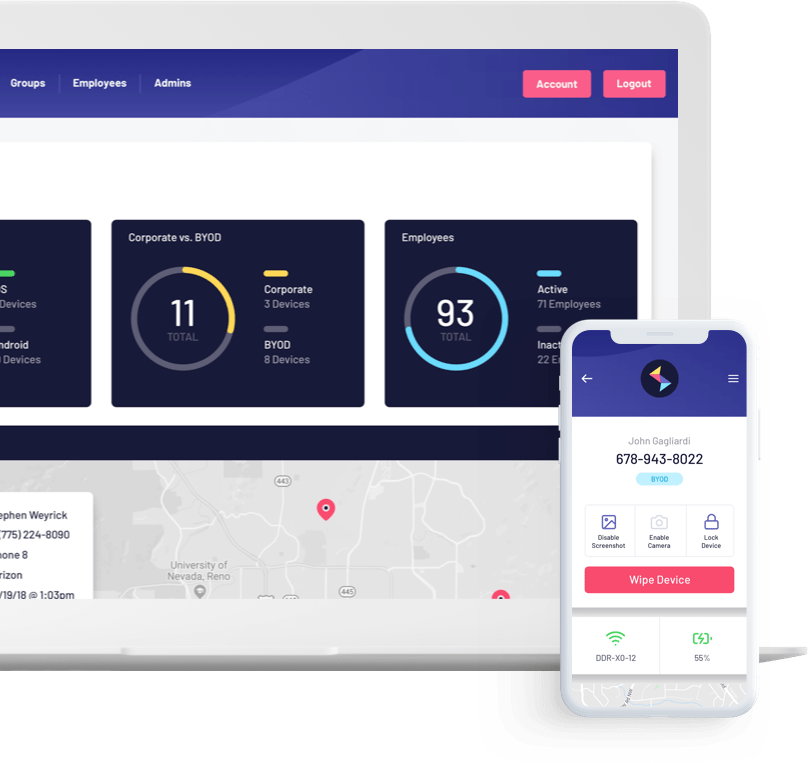 Simple. Lock it down with one button.
If the worst happens and you need to shut down a phone instantly, use Kitewire Mobility's simple dashboard or mobile app to lock it down with the touch of a button—from your desk or from your phone. It's that simple.
Ensure all your security needs are being met with our Mobile Security Necessities Checklist.
"We couldn't move forward with smartphones until we found a capability that passed the FBI's high-security testing and data retention requirements. Kitewire Mobility was the only company that actually passed our diligence."
Former Mobile Management & Security Specialist, FBI
Peace of mind with proactive security.
Stop waiting for the worst to happen, then wondering if you're really protected. Kitewire Mobility gets ahead of the curve by proactively monitoring suspicious behaviors on all devices, allowing you to act before a catastrophe strikes. Want proof? Our clients include the FBI and the Navy SEALS—agencies that can't afford to mess around with security.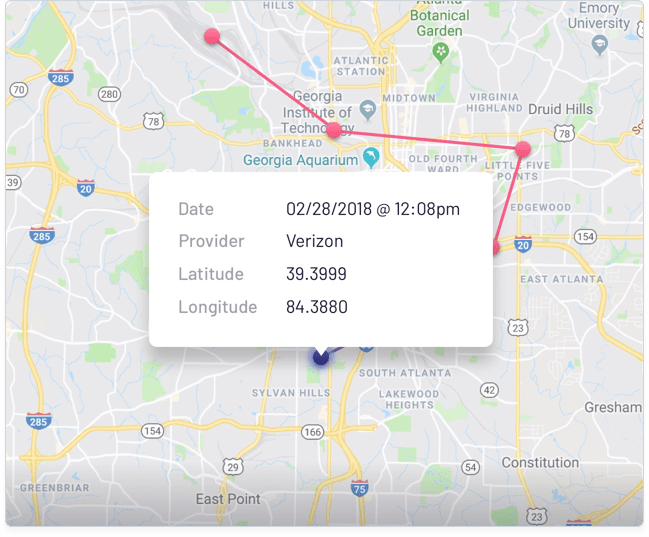 One product. One price. All the features.
Our one product replaces all of your MDM, security, and eDiscovery tools—and it costs less than any one of them. Our pricing plan is just as simple: We charge you $1 per device and that's it.
Passcode Control
Device Lock
Remote Alarm
App Install, Block or Uninstall
WiFi Management and Automation
BlueTooth Management and Automation
GPS Management and Automation
Block Camera Usage
Block Screen Shot Taking
Work Containerization Setup
VPN Management and Automation
Password Policy Enforcement
VPN Policy Enforcement
Malicious Behavior Detection
USB data management
GPS/Location
SMS/MMS
App History
Incoming, Missed, Outgoing Call Logs
WiFi History
Bluetooth History
USB History
Battery Analytics
Photos/Videos
LogCat File Pull
User Contact, Email & Calendar automated setup
User, Contact, Email & Calendar suspension
HotSpot Management
BYOD (Bring Your Own Device)
Malware prevention, detection & removal
Intrusion detection
MiTM (Man in the Middle) Alert
Root / Jailbreak Alert
Encryption management
OS Version management
App Policy Management
WiFi Policy Enforcement